Gen2 Cameras
More Reliable.
Easier To Use.
Better Performance.
How do you top the world's best selling game cameras? Simple - listen to what Moultrie Game Camera users wanted most. This year we've focused on improving image clarity, ease of use, and overall camera performance and reliability. The result is our best camera line-up yet, the Gen2 series.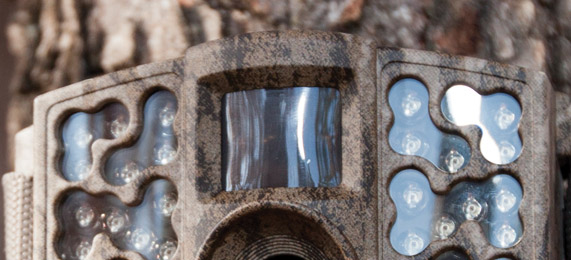 More Reliable
Reliability is the calling card of Moultrie Game Cameras. Redesigned inside- out and ups the ante with a new overall look. The latest case design features a new door and latch structure, allowing quick interaction with the controls without exposing the camera's critical components to the elements. The new Gen2 A series now runs on AA batteries and features reduced detection delay times. The switch to AA batteries allows for longer battery life and the use of lithium batteries for improved reliability in extreme weather conditions. Perhaps most useful of all, a new compression algorithm increases Moultrie Gen2 Game Camera photo storage by 250% per SD card! More durable, longer life, more photos – more reliable. We are, and will continue to be, the most trusted name in the game.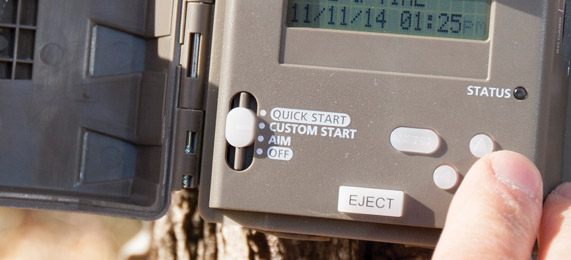 Easier to Use
Moultrie Game Cameras are renowned for ease of operation. That's what our customers expect. With Gen2 we've found a way to make Moultrie Game Cameras even easier to use. All of the Gen2 M-Series game cameras provide an easy-to-use interface with the new "Quick-Start" setting. Simply strap your camera to a tree, select "Quickstart", and your camera automatically adjusts to the settings most preferred for general scouting. The new menu makes navigating through settings easier than ever. These features ensure your Moultrie Game Cameras are confidently deployed in a matter of seconds. Keep it simple they said. Moultrie answers with Gen2.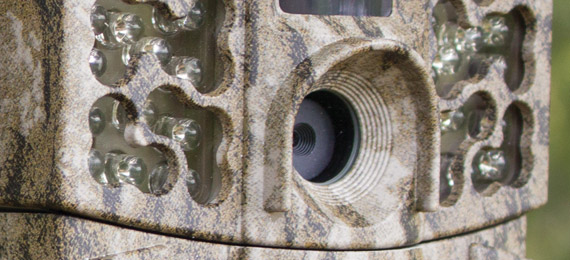 Better Performance
Field-tested and dependable by design - Gen2 isn't just a label; it's a commitment to better camera performance. The newest LED array offers better concealment in the woods, and also extends nighttime flash range and brightness. The improved lens design produces higher resolution, and evenly focused images during the day with brighter, vibrant colors. During night image capture, the new lens also creates better contrast and sharpness around edges of images. Reduced detection time, higher recovery times, quieter filter, and faster trigger speeds will help you take scouting to the next level. These performance enhancements make Gen2 the apex of Moultrie engineering; the results speak for themselves.
Specifications
A-5 Gen2
M-550 Gen2
M-880 Gen2
M-880i Gen2
M-990i Gen2
Decoration
N/A
Smokescreen™
Mossy Oak®
Bottomland™
Mossy Oak®
Bottomland™
Mossy Oak®
Treestand™
Trigger Speed
<1.5 sec.
<1.5 sec.
<1 sec.
<1 sec.
<1 sec.
Recovery Time
10 sec.
5 sec.
5 sec.
5 sec.
5 sec.
Detection Range
40 ft
50 ft
50 ft
50 ft
50 ft
Pir Sensitivty Options
HIGH/LOW
HIGH/LOW
HIGH/LOW
Time Lapse Capable

•

•

•

•

Field of View
40°
40°
42°
42°
42°
Maximum Photo Resolution
5 MP
7 MP
8 MP
8 MP
10 MP
Video

•

•

•

•

•

HD Video

•

•

•

Audio

•

Illumination Type
Long Range IR
Long Range IR
Long Range IR
Invisible IR
Invisible IR
Flash Range
50 ft
70 ft
100 ft
70 ft
70 ft
Time/Date/Moon Phase

•

•

•

•

•

Temperature

•

•

•

•

Barometric Pressure

•

Security Code

•

•

•

•

Display Type
4 Char. Segment
2x16 Dot Matrix
2x16 Dot Matrix
2x16 Dot Matrix
2" TFT Color